2018: Freelance & Project Manager - France & Asia - www.IT-Asia.com

Intranets & Interfaces de travail
---
Developping work interfaces is an important part of our business, but it is often accessible only after authentication. So they are hard to show. Or, my initial training was in commercial data processing. This is my main expertise. PDF generation, financial flow management, statistics ... Here are some examples from the last 20 years.

Examples of achievements :
2015 : Music Publisher
Management of a catalog of music, sheets and CDs. It Includes this CD track management screen, where each track is connected to 3 types of sheet music and its MP3. Tracks are sortable by drag'n drop. We can manage multi-CD boxes.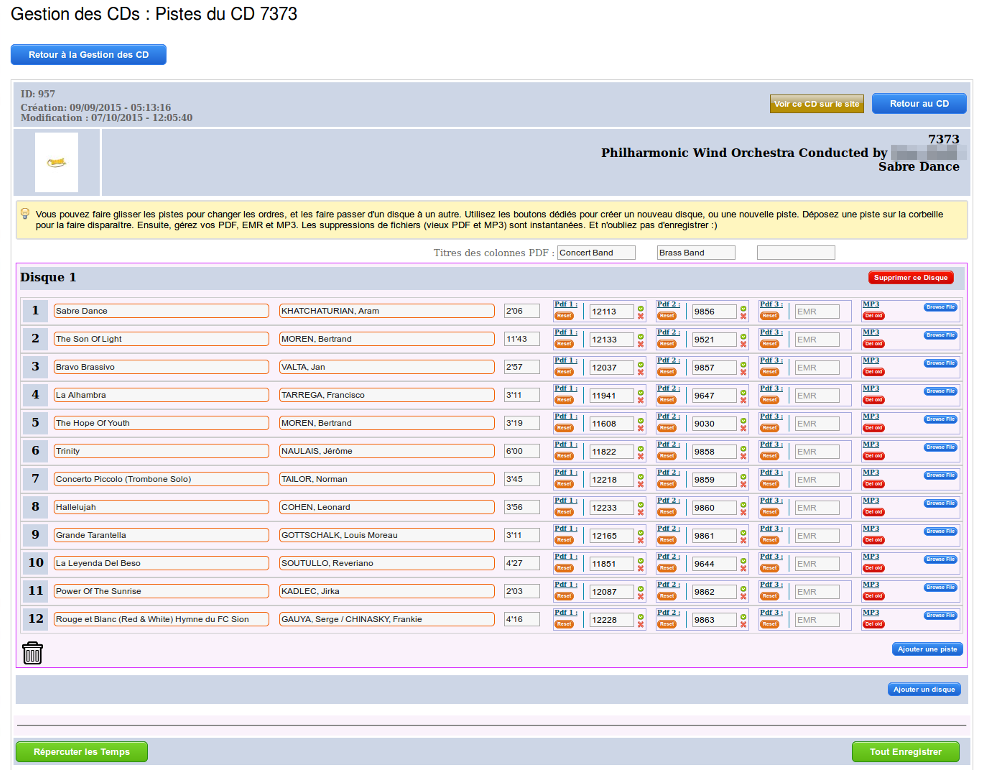 2013 : Backup Management
This screen shows emails transfer tracking, by date and by customer. For each directory, a color code indicates whether the email indicates an operation success, an operation failure, or is missing. More explanations and screens
here
.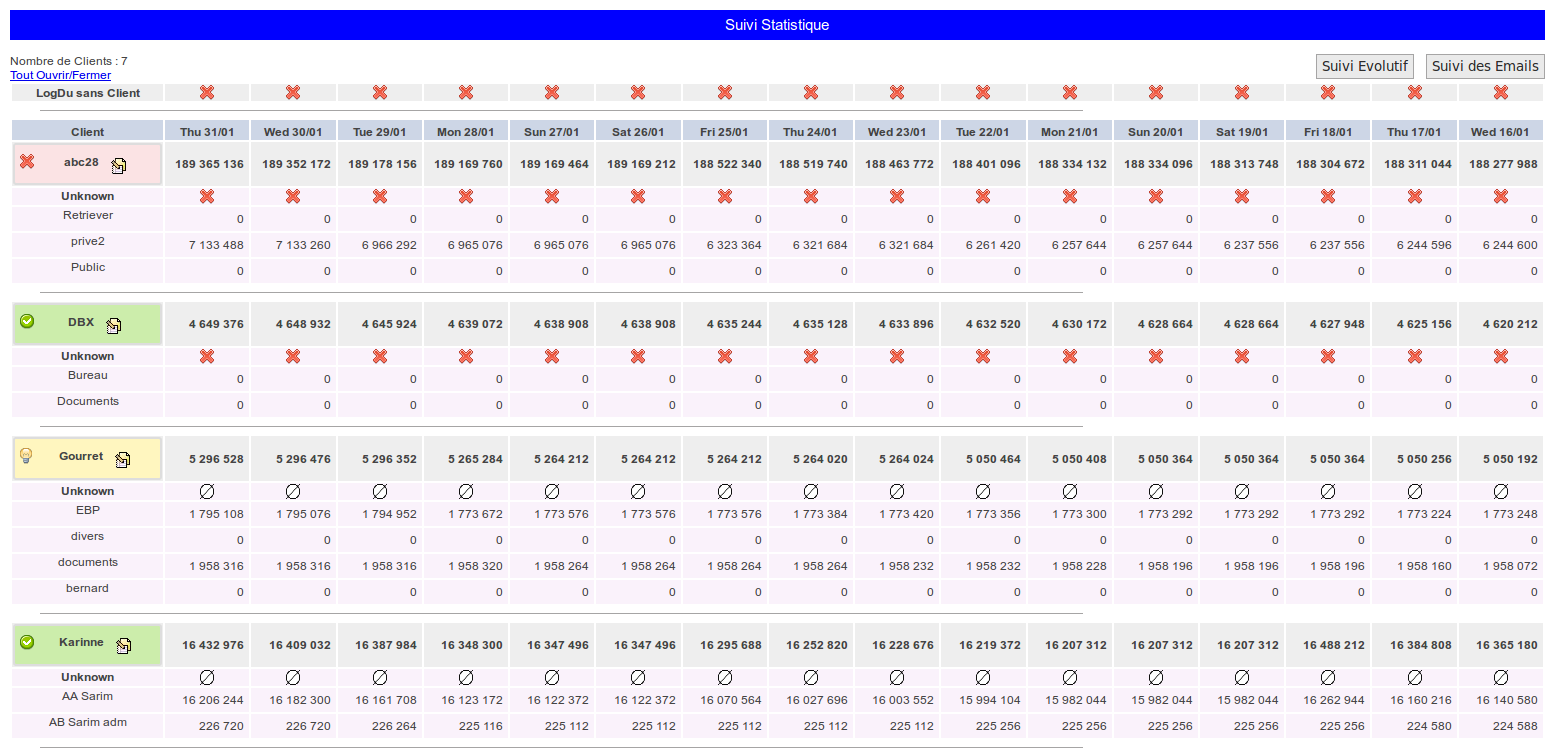 2012 : Production line management
Employees assignment to the production stages, by products and customers. Different level of visibility (admin employee supplier). Web and Android versions. More screens
here
.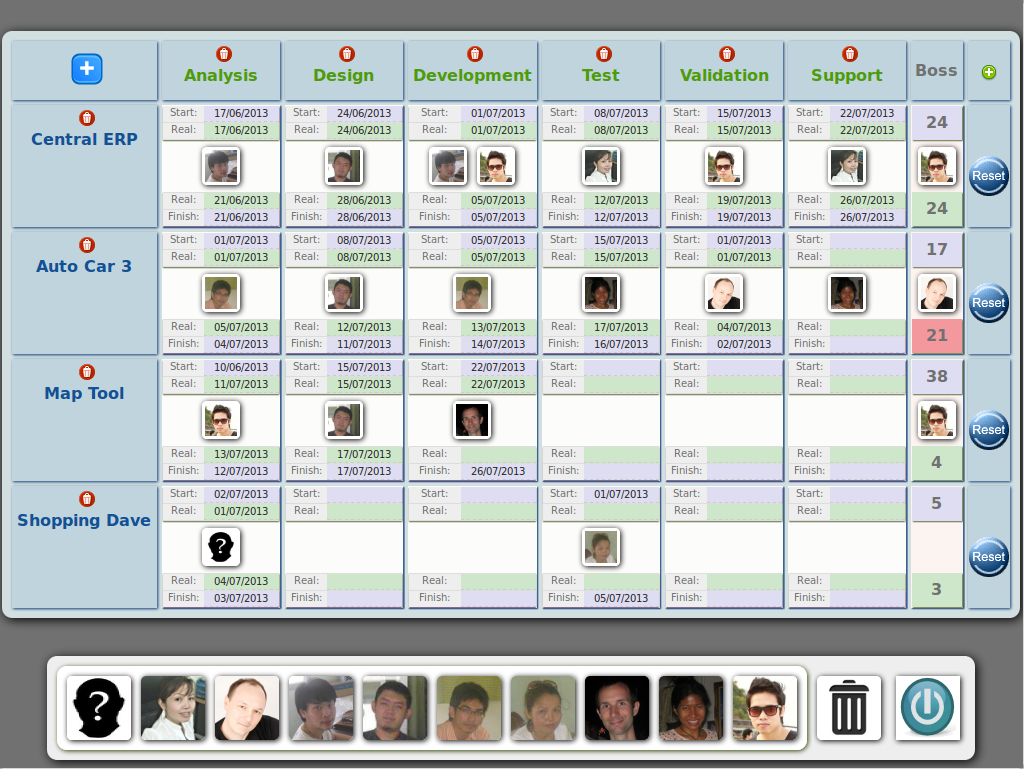 2011 : Nursery management
Weekly planning projection by cradle. Contract automatic generation for the child's family. More screens
here
.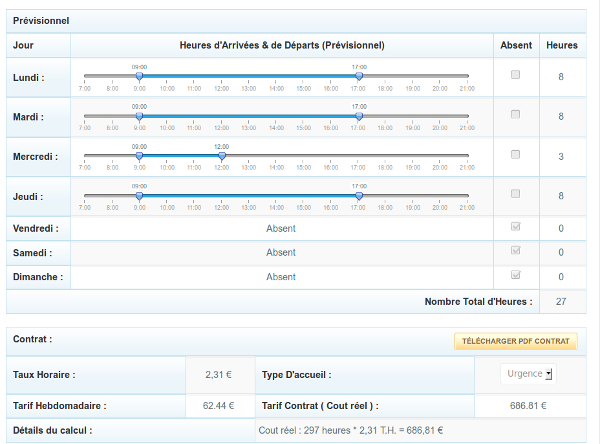 2010 : ISM (Internation School of Management - Paris)
Payment plans management. Projected, and effectives. of : forecasts and action taken Billing pdf generations, automatic emails, etc ... Facebook album
here
.

2008 : Cashier & Vouchers - Hammerson (France)
Sales statistics, by categories and types. Utilisé Place d'Italie, Forum des Halles, Cergy etc... More screens
here
.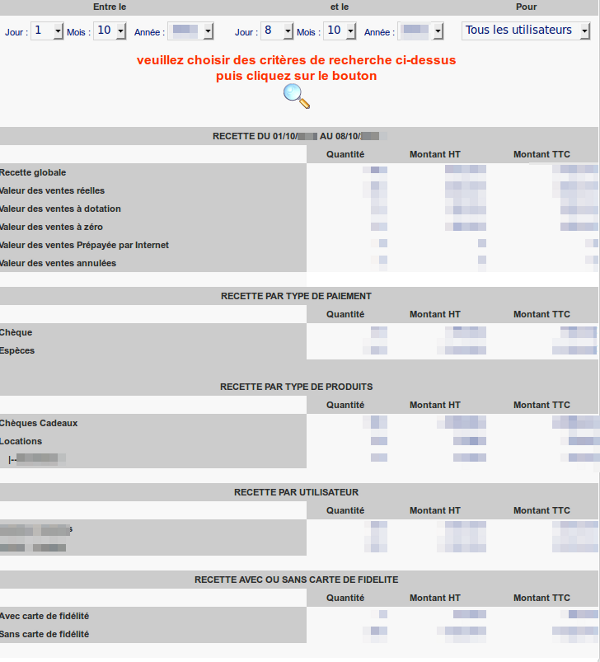 2003 : Payrolls and Profit Slips - Sésame Expert
Payroll management tool, schedules, profit sharing reports, charges and various parameters allowing the generation of a document like the one below.